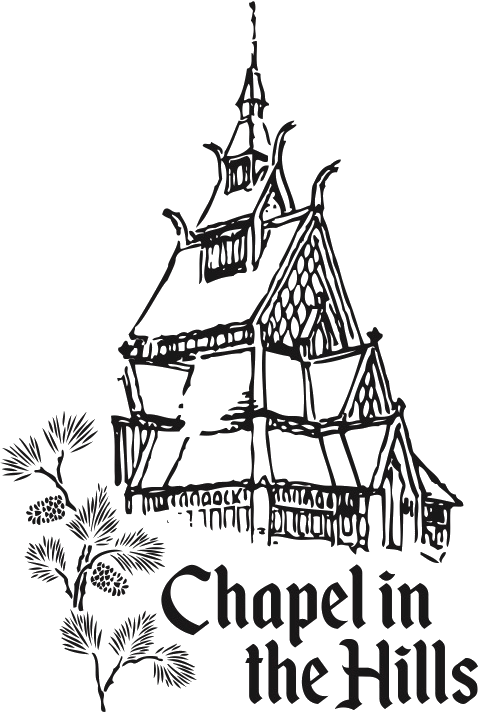 Chapel in the Hills Purpose
The purpose of this corporation shall be to assist the Evangelical Lutheran Church in America to spread the Gospel by means of sermons, addresses and music, mainly by services held at the Chapel in the Hills, Rapid City, South Dakota.
Chapel in the Hills Mission Statement
Built on the foundation of God's saving grace through Jesus Christ and the power of the Holy Spirit the Chapel in the Hills through worship, education and care of God's creation plants the seed of God's grace and through the eyes of our Scandinavian heritage we present God's love and grace to all who come visit this place.
Chapel in the Hills Vision Statement
The Chapel in the Hills is a place of joyous celebration in our faith and heritage. Our volunteers reach an ever expanding community of visitors through worship, concerts, the arts, and as a quiet retreat for prayer and meditation. We celebrate and strengthen families through weddings, renewal of vows, baptisms, and memorial services. We preserve our Scandinavian heritage through a living museum, local craftsmen and historical documentation. We will demonstrate the character that is the Church, our heritage, the Black Hills and South Dakota.